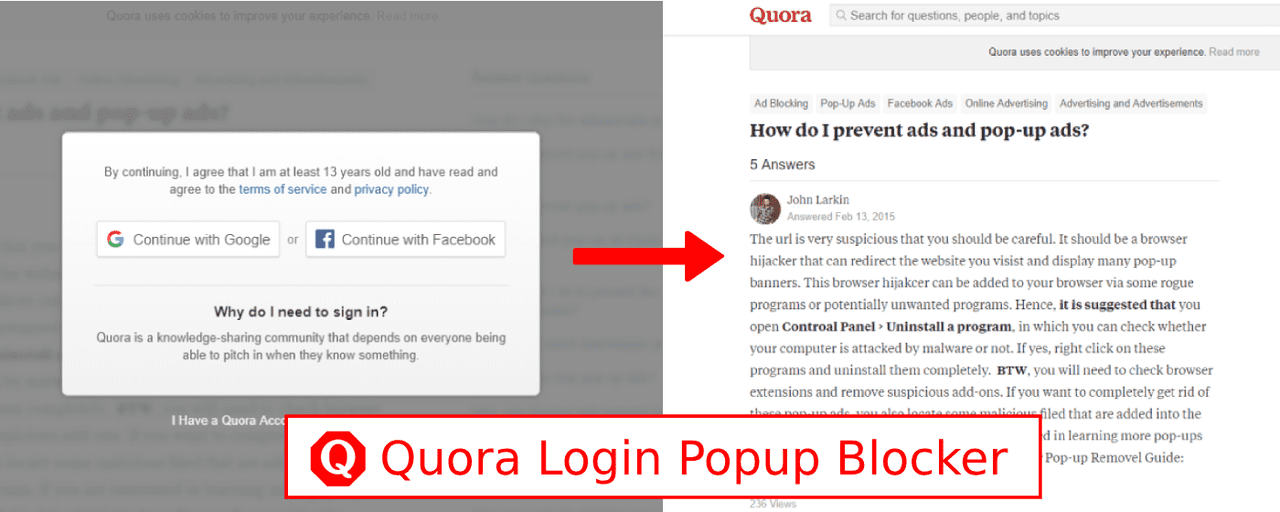 "Now remove those annoying login popups from Quora!"
Quora is an amazing place to share knowledge. The ability of A2A just make it stand out among its competition. Be it a tech question or your favorite celebrity A2A, you must have come across atleast once to quora.
If you have ever visited quora, most likely you have seen something like this -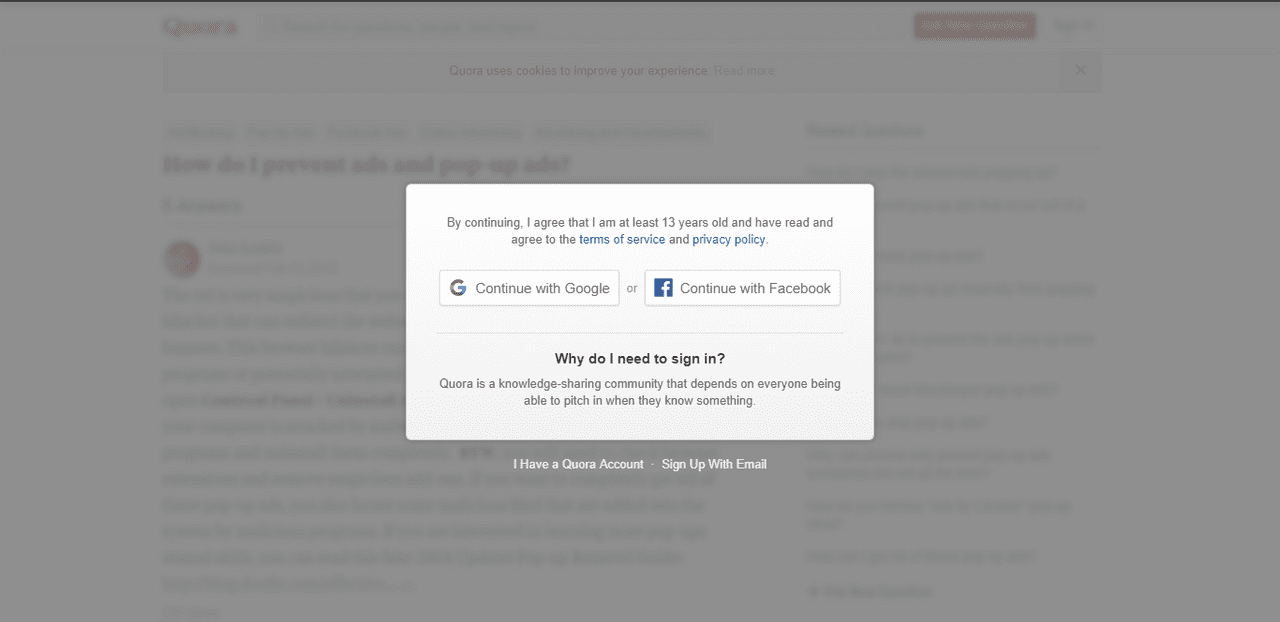 Quora Login Popup
Yes! These annoying popups.
You were searching something on google, you found a quora link. You opened it. You found similar question in feed and voila! You were greeted by a Login popup which won't let you see any answer until you sign in.
There could be many reasons like you are on a public computer, you are browsing on your friends macbook or you don't want to sign up just to look a damn single answer! Either way, these are several reasons you don't want these popups to show up.
I was also annoyed by this for similar reasons. So, i developed a browser extension to fix this.
Ladies & Gentlemen! I present you Quora Login Popup Blocker!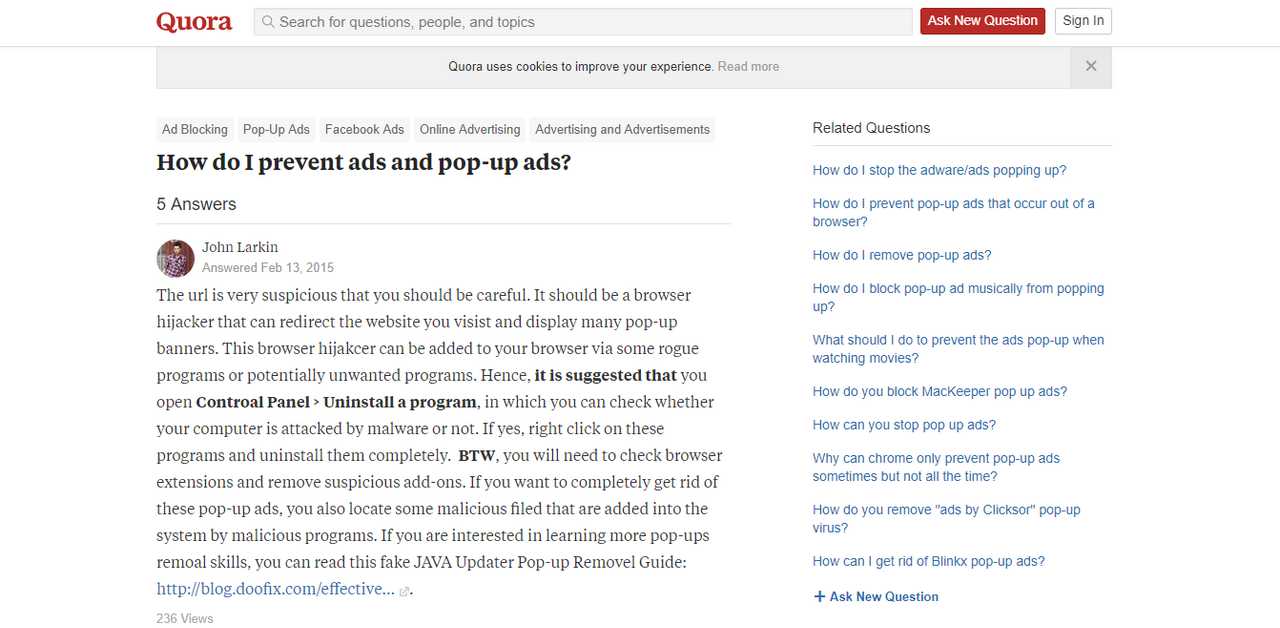 This extension/addon remove those annoying login popups on quora.
Currently this extension is available for Chrome & Firefox and is awaiting moderation for Opera.
---
Download Links —
Chrome — https://chrome.google.com/webstore/detail/quora-login-popup-blocker/hppnbppdiehgcoimkhlanppgnpgoaiak
Mozilla — https://addons.mozilla.org/en-US/firefox/addon/quora-login-popup-blocker/
---
If you are interested, here is a demo video —
Cheers!!!!