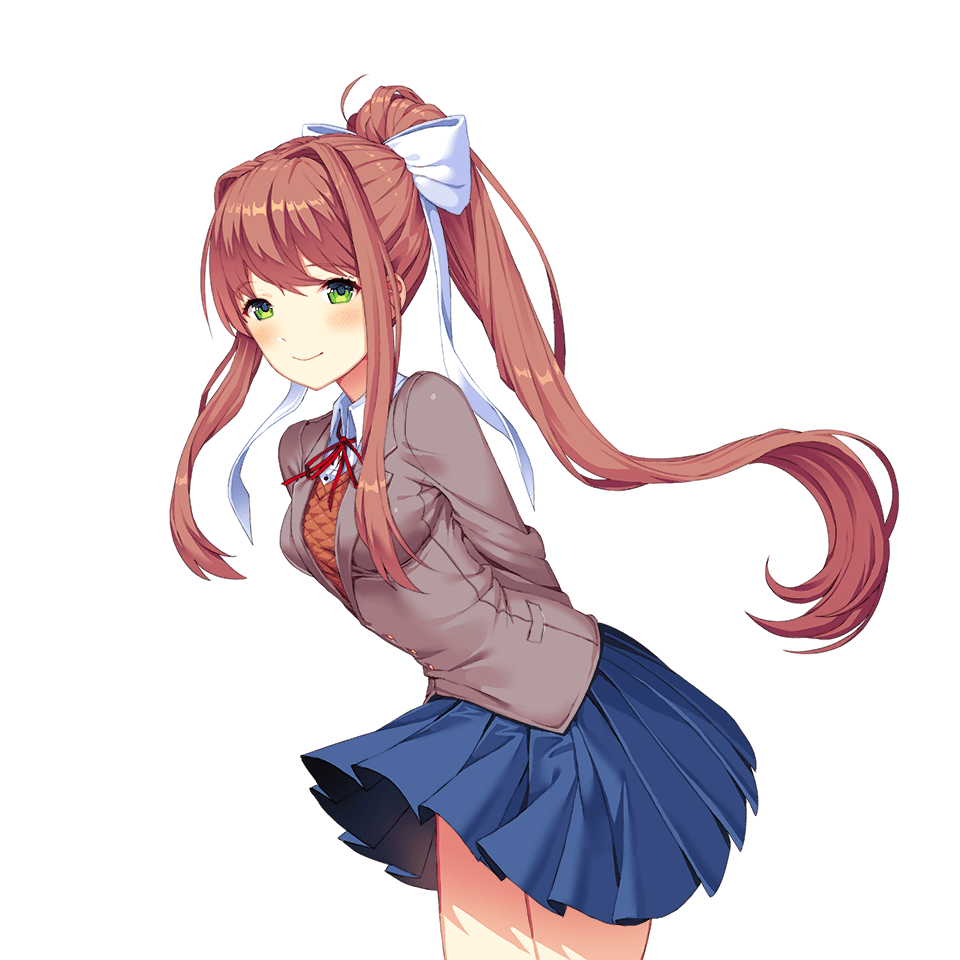 Download the chrome extension and make monika as your screen saver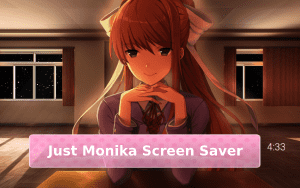 Latest Update
Easter egg unlocked by default
Blinking animation.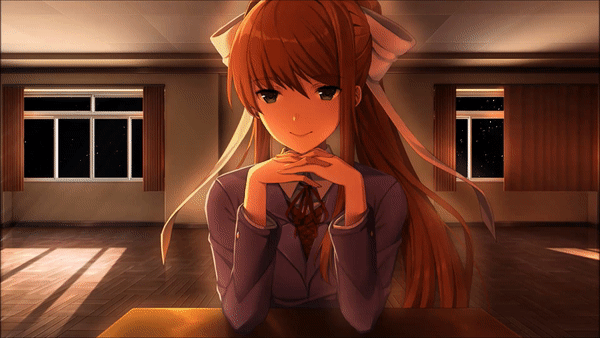 New Features
Do not show screensaver when a media (eg. Video, Audio) is playing.
Do not show screensaver when browser is minimized

How to Unlock easter egg
Click on Unlock Easter Egg button
Sign in with your account. We don't store your account information. You will know why this was needed after seeing easter egg.
On Successful unlock, the unlock button will disappear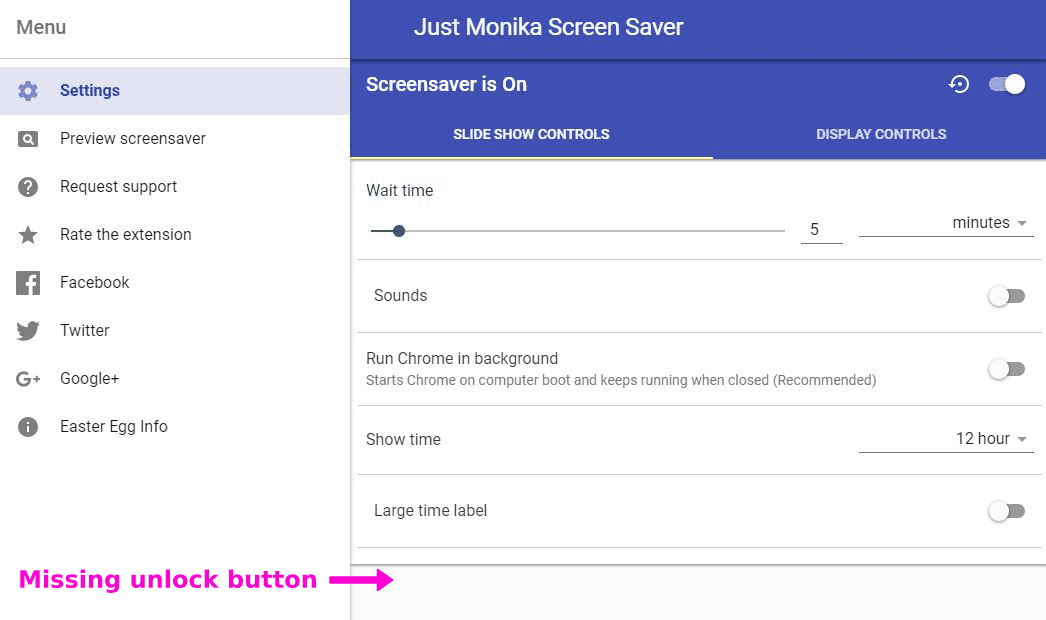 Don't change any settings. Now wait for next time when the screensaver will appear or preview directly from the left side panel. Come back to settings menu after screensaver appeared. More options will be available now.